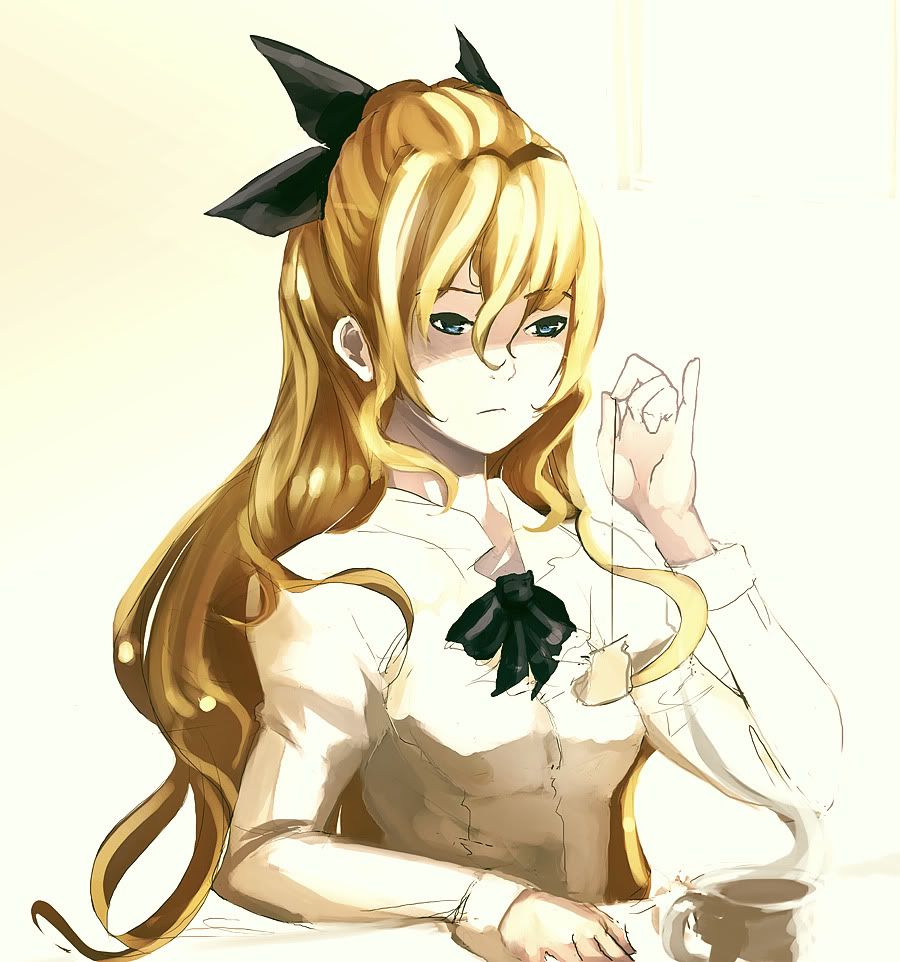 Hello! I recently found this project through a friend, and after falling in love with act 1, I figured maybe instead of just sitting around and waiting for the rest of the game to be released I could actually help out with the process! c:
Ahh, I don't presume to modify or change the style of the art direction any- this is just some fanart. :> I have been, however, painting in photoshop for a number of years now so I am rather familiar with its workings.
I do have an online gallery to show a greater variety of work, but I'd rather not disclose that publicly, so if you're interested in seeing more of what I do I can always send you a pm later.
Aside from general artistic experience, I have also done some work as a writer and an editor (not professionally). I don't have any recent examples of such work handy, but I'm just throwing things out there. I took orchestral music lessons when I was younger, but have since then moved on to tinkering with synth instruments and digital compositions- ah, I'm not a very good song writer, but I do find music fascinating and may be able to help provide constructive feedback on the tunes before they're finalized for the final release, or something. :>!
That about sums it up.
I have a fair amount of free time to devote to a project such as this, so I hope to be of use.
-Lion-san.